About
At Mantra, we use smart, impactful design to help our clients do the talking.
Let's keep it simple
We're not here to sell you a complicated story. No epiphanies over a flat white. No eureka moments. It's more straightforward than that.
Mantra was started by Greg Findley, a designer frustrated by the complexity of working in a big agency. After graduating from UCA (University for the Creative Arts), he worked as a freelancer designing for clients in industries from acupuncture to aviation, start-ups to big brands. Over the course of a decade, he refined a refreshingly simple way of working without the clutter and complexity.
Mantra Design was founded in 2021 to take that approach one step further – to help clients of every shape and size say more with less.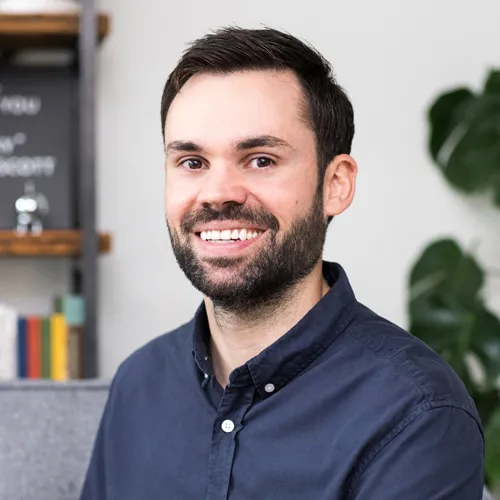 Our climate commitment
We're very proud to be a climate positive workforce with Ecologi, supporting their reforestation projects around the world. In addition to a monthly contribution, we fund the planting of 250 trees for each new website we build and launch.
See the Mantra forest and find out more about the fantastic work that Ecologi supports.