Carré
Helping a firm of chartered surveyors to stand out from the competition with a new identity and brochure-style website.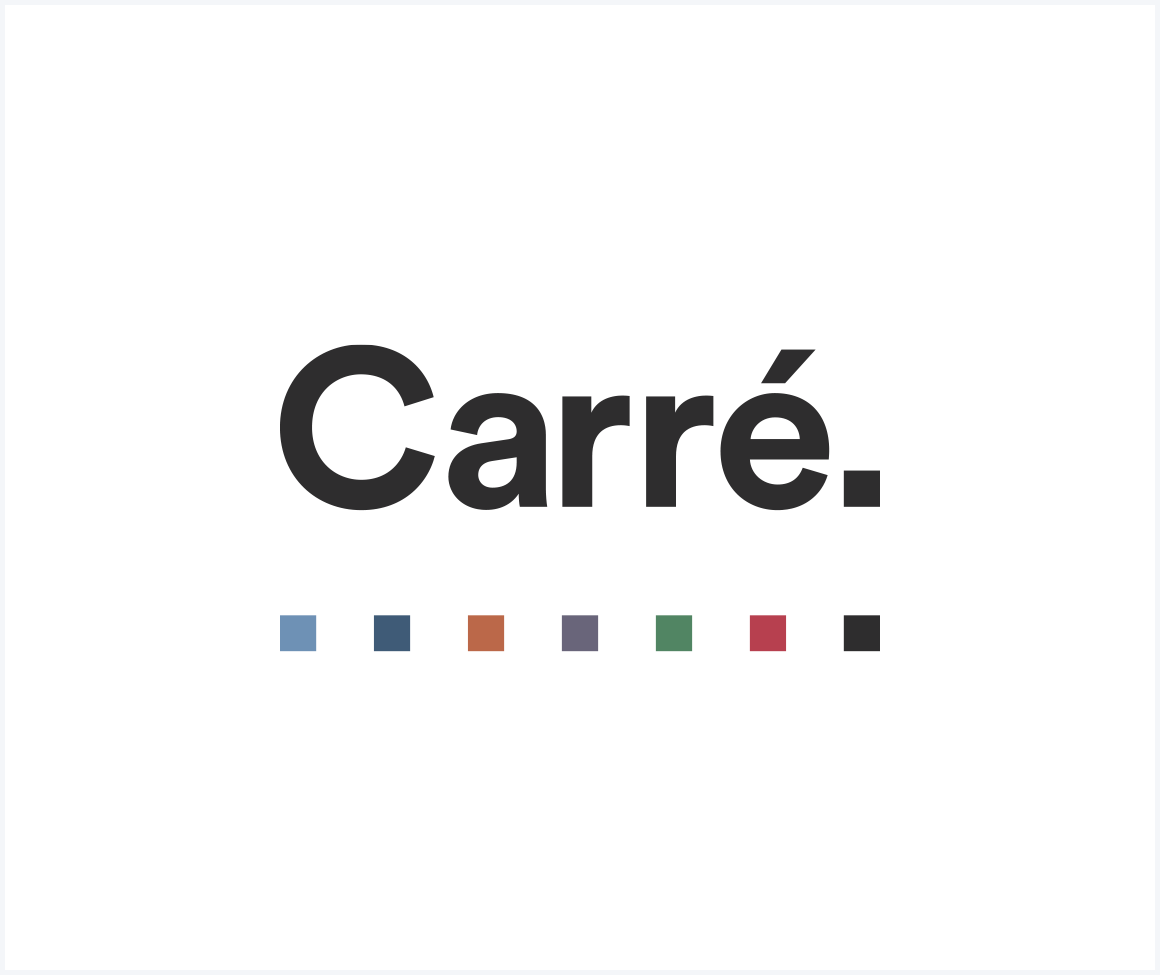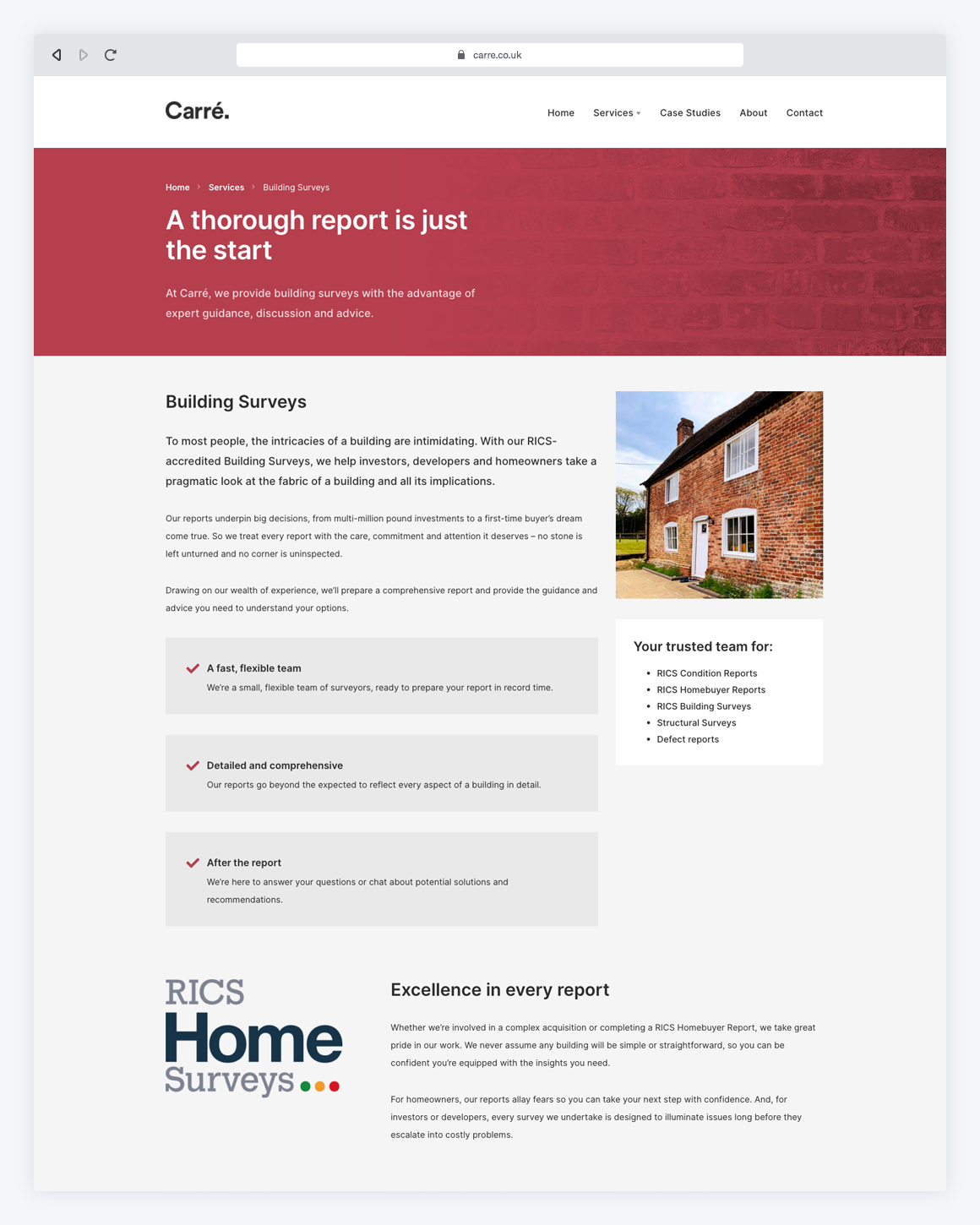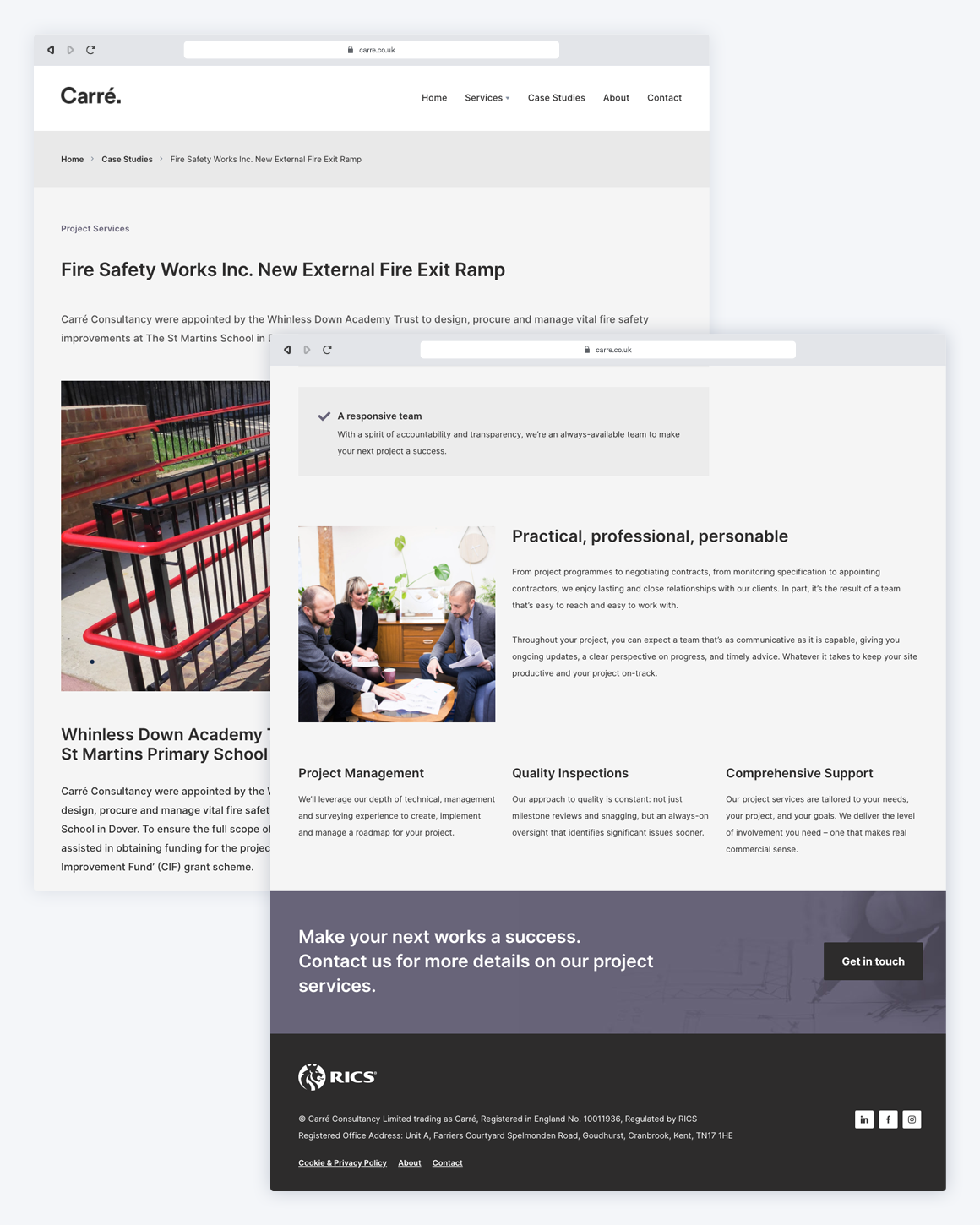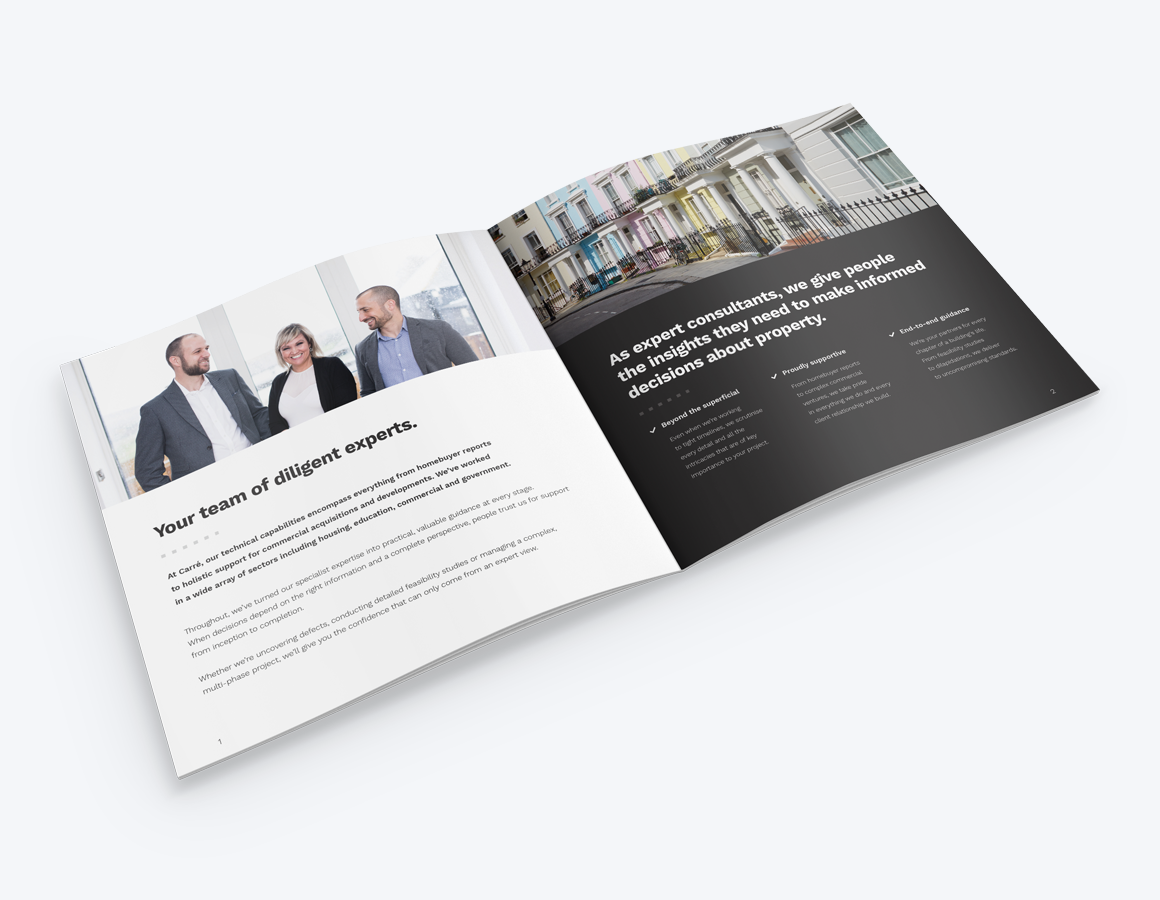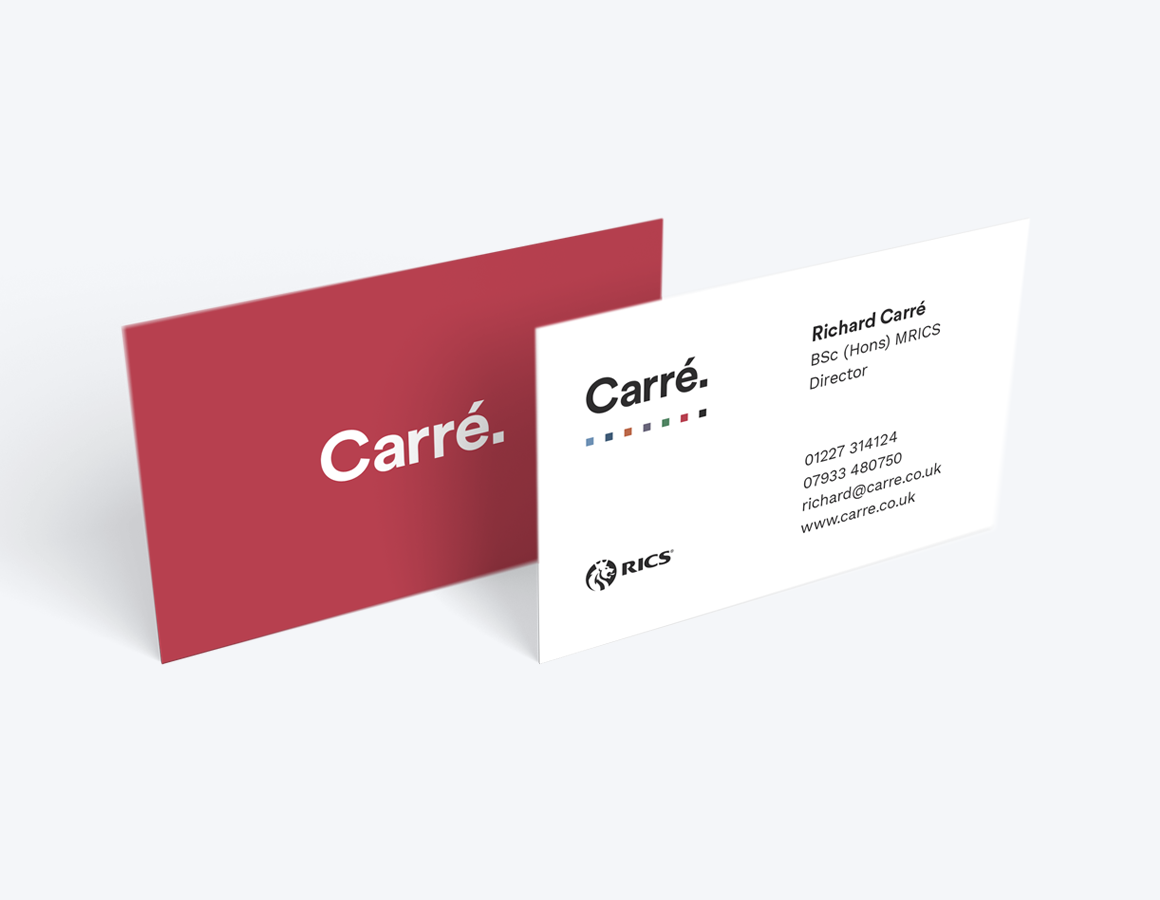 Developing a more competitive brand.
Carré, a RICS-accredited firm of chartered surveyors in Kent, needed an update to their identity – to help them stand out locally and regionally in a highly competitive space.
With our support, Carré Consultancy made the decision to drop the word 'Consultancy' from their name, bringing a level of added confidence and assurance in their business. We were then commissioned to redesign their logo, website and print collateral.
We developed a clean new look that captured the things that make Carré distinctive – a highly professional, service-led approach balanced with their personal touch. We als helped Carré to acquire the carre.co.uk domain name, the perfect home for new site.
Since the relaunch, local search traffic has improved, delivering new leads and helping the business to continue with their excellent growth.
Carré say:
"I commissioned Mantra with designing a new logo, stationary and website for my company. I couldn't be happier with the results. They took note of my vision and translated it into designs that perfectly captured the brand image I was looking for."
– Richard Carré, Carré