Granite Transformations
Connecting home renovation franchisees to the latest news, insights and marketing collateral with a monthly in-house magazine.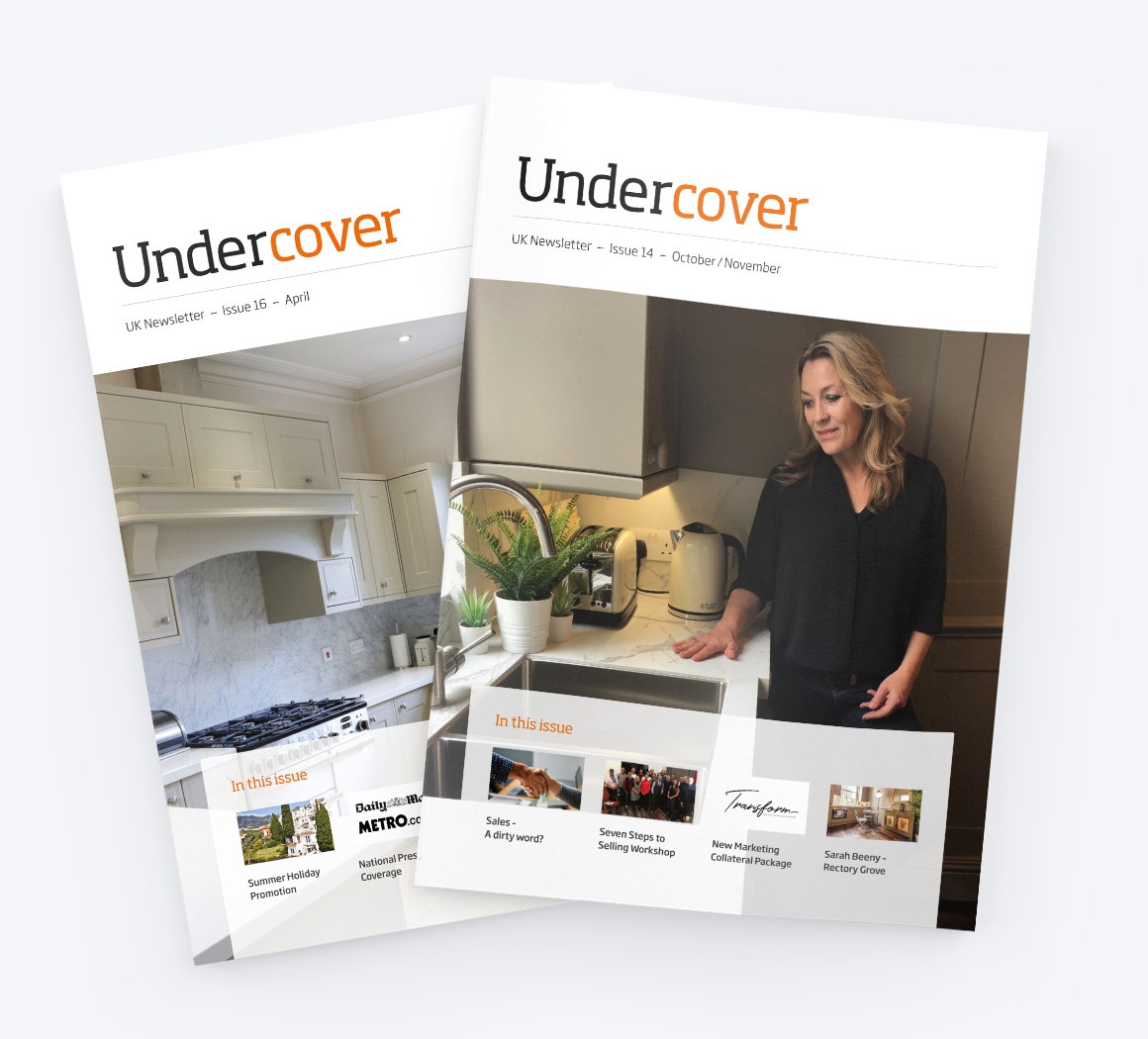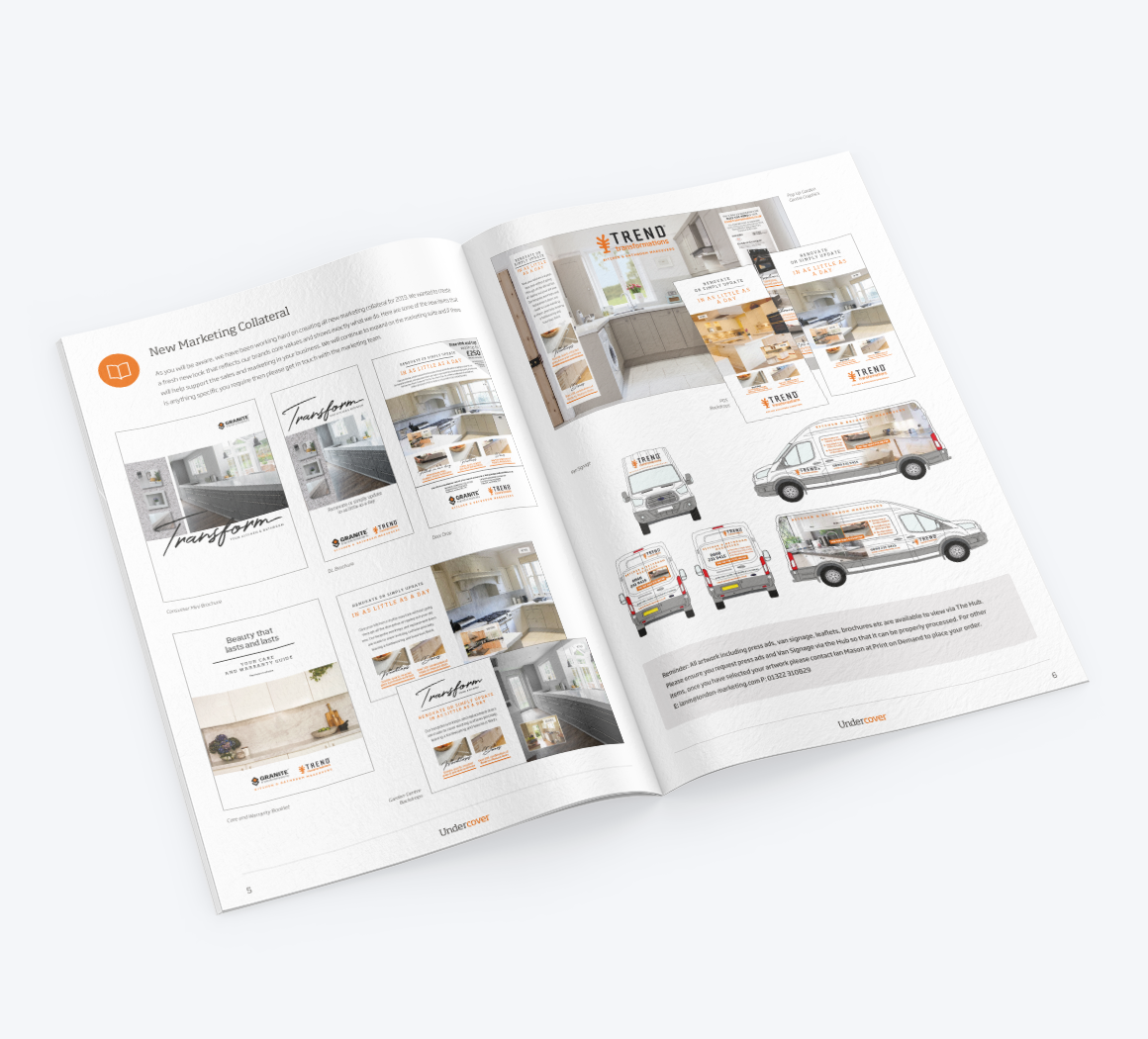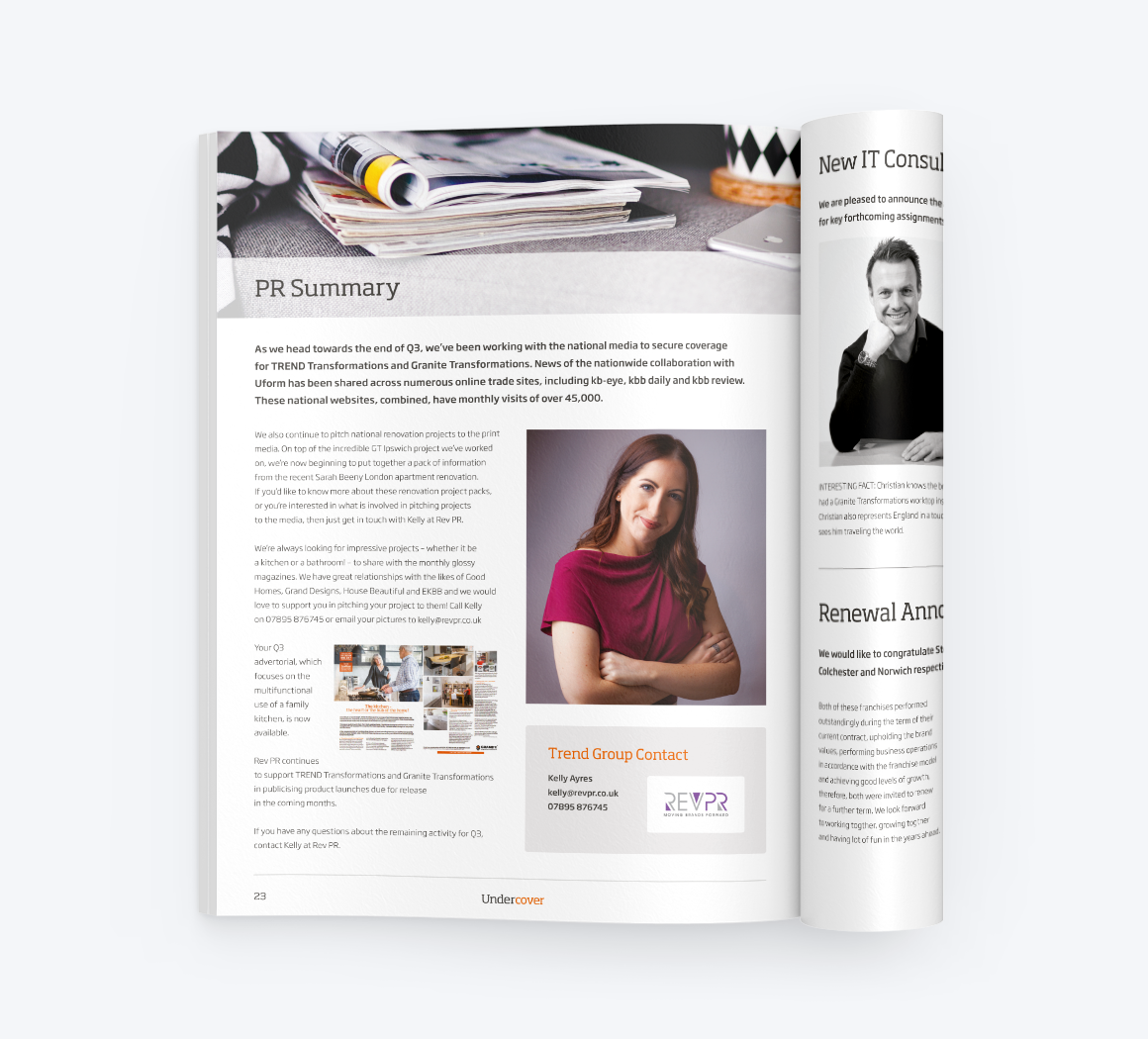 Connecting franchisees across the UK.
With a network of franchisees across the UK, Granite Transformations found keeping everyone up to date with product news and industry insights a serious challenge.
They needed new design for their in-house magazine, Undercover, along with a simple set of style guidelines they could implement in the future.
We provided design and artworking for six issues, including layouts for a range of seasonal features through the year. This design style followed their brand guidelines, creating a more cohesive brand across the magazine, website and other collateral.
The updated format was well received by franchisees, resulting in an increase in engagement, competition entries and business feedback.
Granite Transformations say:
"Greg is a brilliant designer with a great eye for detail who has been very helpful and pro-active in all aspects of the brief we provided him. His regular communications and updates on the projects are fantastic and a breath of fresh air. Would 100% recommend."
– Courtney Youngs, Granite Transformations