Offices.co.uk
Helping Offices.co.uk connect businesses with office space through intuitive, confident web design.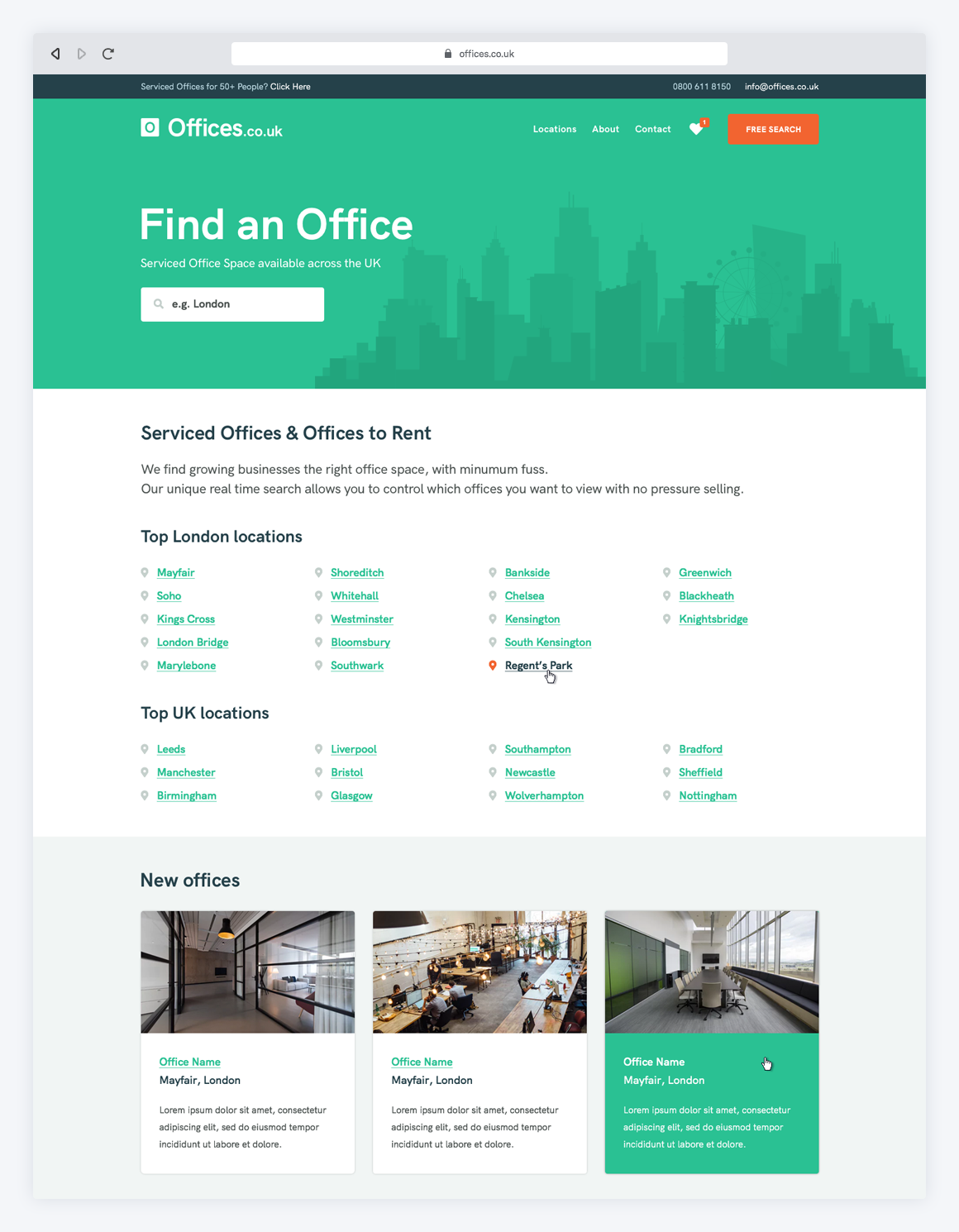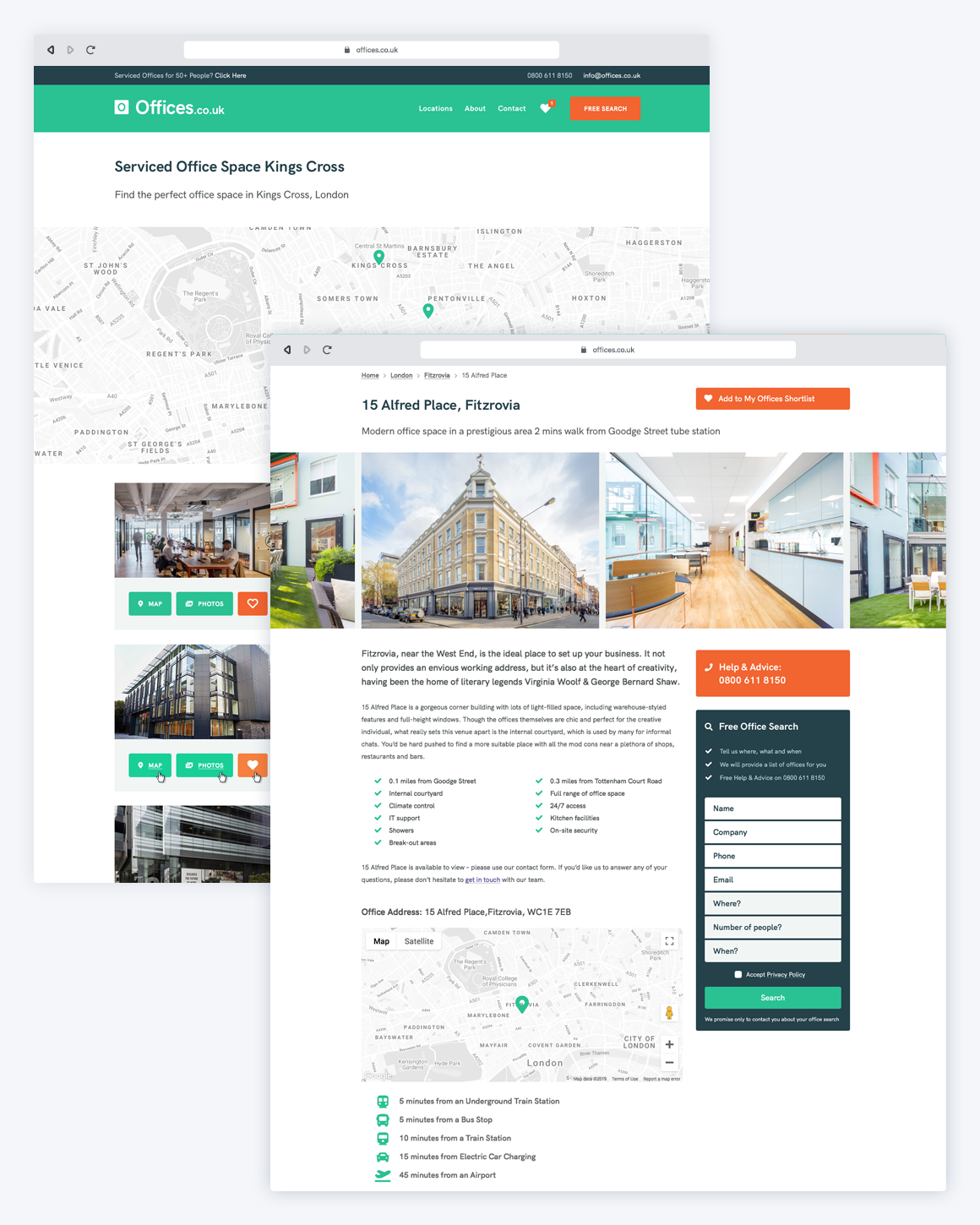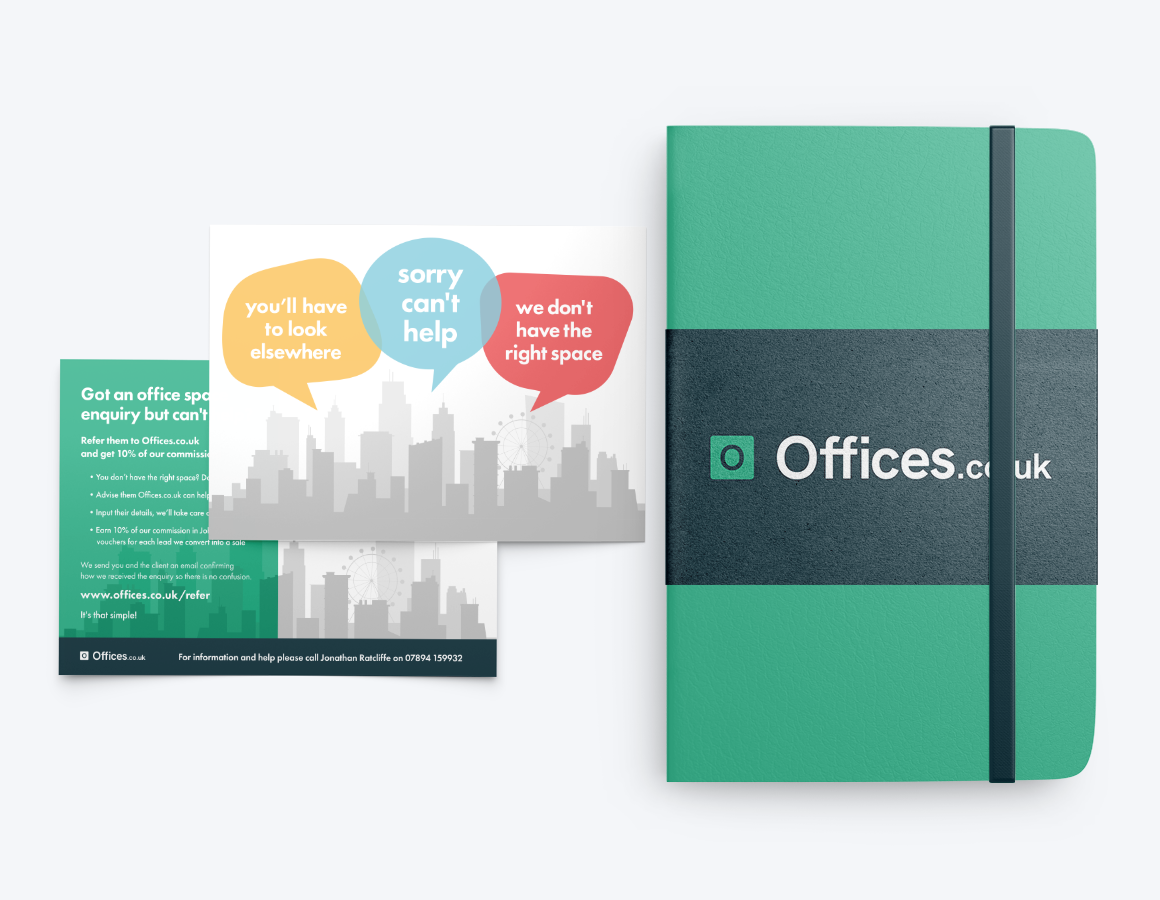 Web design with start-up speed.
Offices.co.uk is a commercial property search website, helping businesses across the UK find great office space. As a start-up in a competitive sector, they wanted to get a phase one website launched fast, without compromising on quality.
With a web developer already commissioned for the site build, Offices.co.uk asked us to provide wireframes and design visuals for key page layouts. All with a deadline of just three weeks.
We worked to the design brief and technical specifications, delivering great creative on brief and on time. We were also commissioned to work on a second iteration of the website later in the year.
Offices.co.uk say:
"Really happy with Greg's approach to design. Patient and listens to my input and then interprets that into strong simple and clear design. Highly recommended for web design."
– Jonathan Ratcliffe, Offices.co.uk