Pegasus Storage
Helping an industry leader evolve online with a simplified identity and new lead generating website.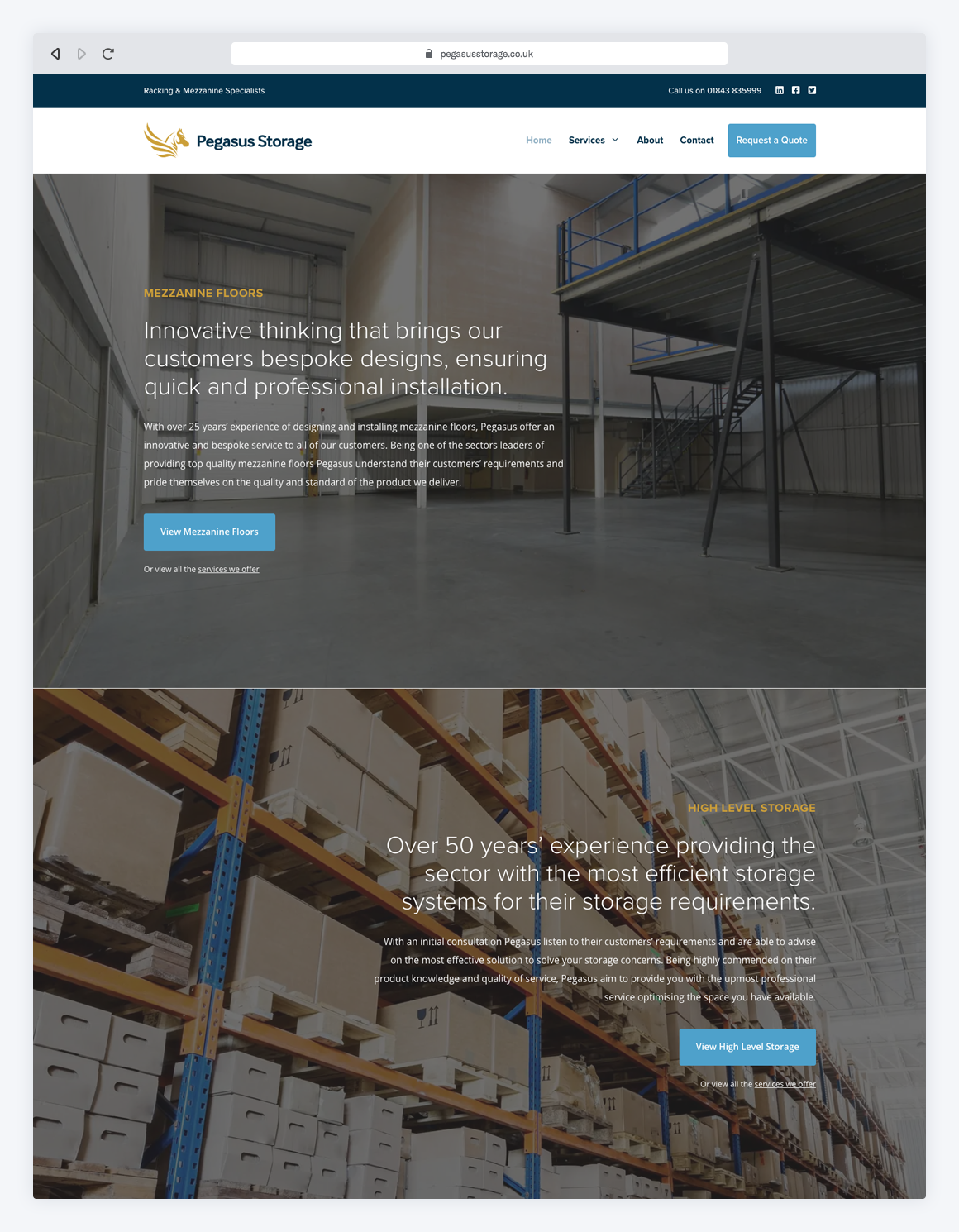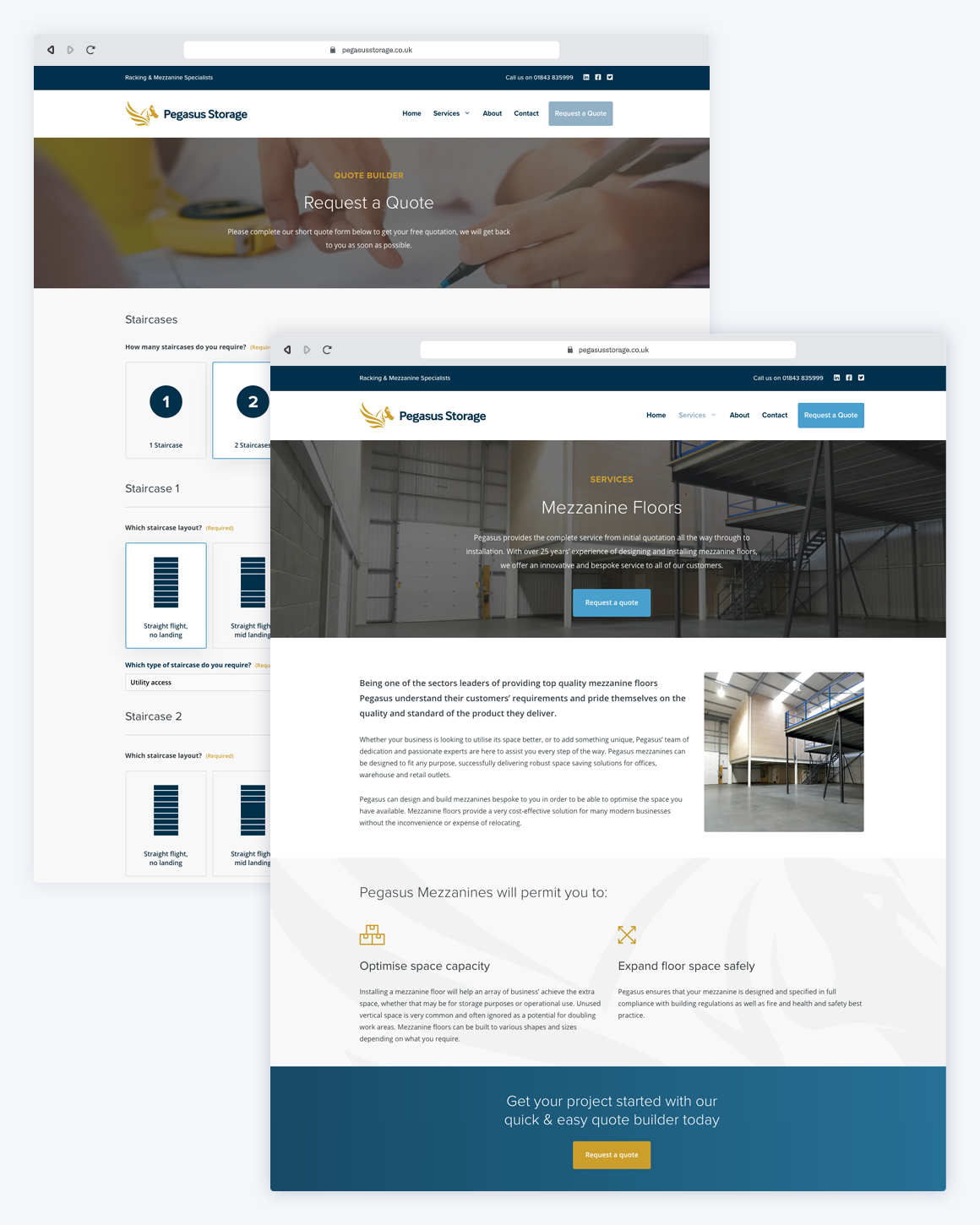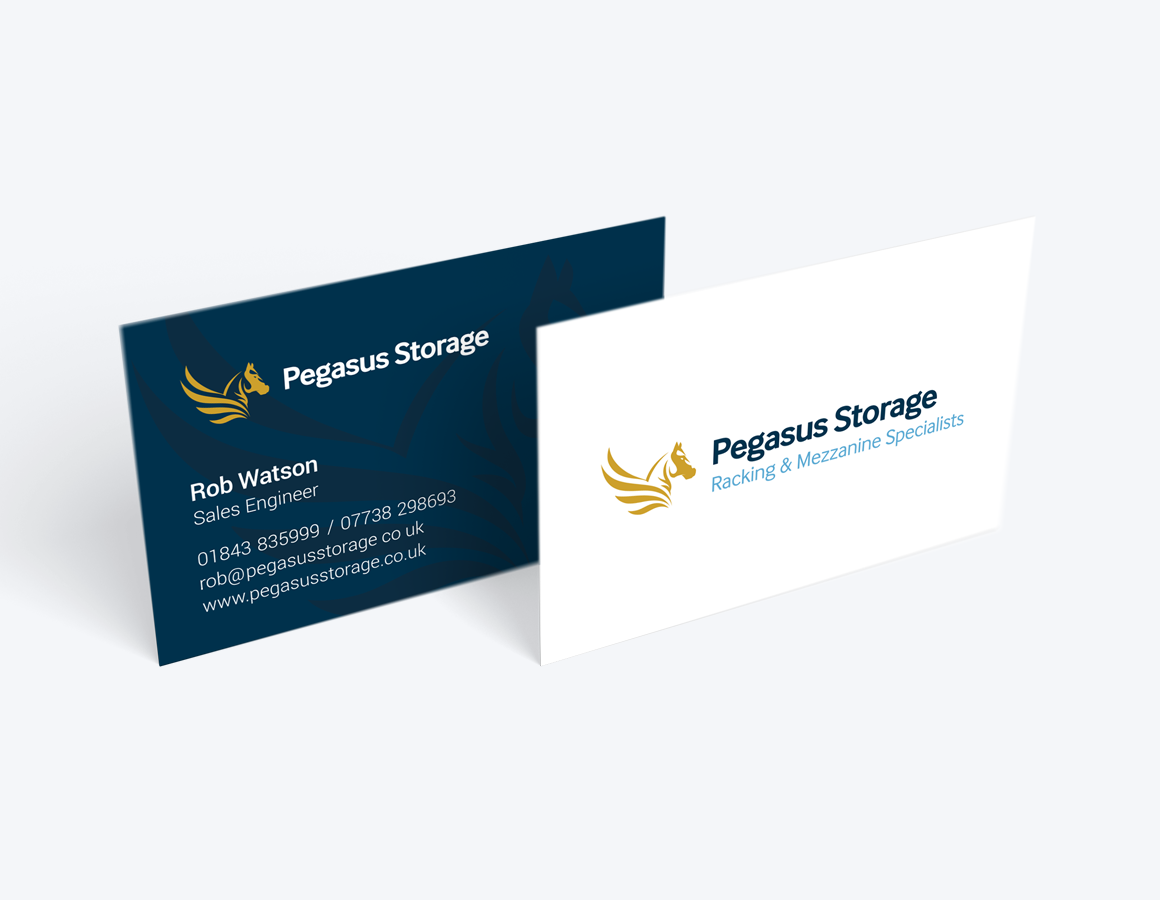 Supporting an industry leader's next stage of growth.
With vast experience and a proven reputation in the industry, Pegasus Storage had a lot to build on – but they knew they needed to modernise to stay competitive.
They needed a new, more contemporary identity together with a website that included the smart, automated features their customers increasingly expected.
We redesigned the Pegasus Storage logo with a simplified look and sophisticated new colour palette, creating a consistent foundation for the new website design.
Combining easy-to-manage content management with a quote builder for faster on-boarding of new clients and projects, the website didn't just generate more leads – it made securing them more streamlined.
Pegasus Storage say:
"Mantra offer bespoke services of the highest quality. With their ability to communicate effectively on what your company needs to focus on, as well as their understanding of graphic design in general, as to offer you clear and creative design work for your brand image. We are very impressed with the professional quality and standard of work that Mantra offers, and would definitely recommend their services to anybody looking to develop a creative edge for their website. Our new website is already generating new leads."
– David Rutherford, Pegasus Storage