Psychologist to go
Helping a psychology practice reach more clients with a website that performs in local search and represents their values.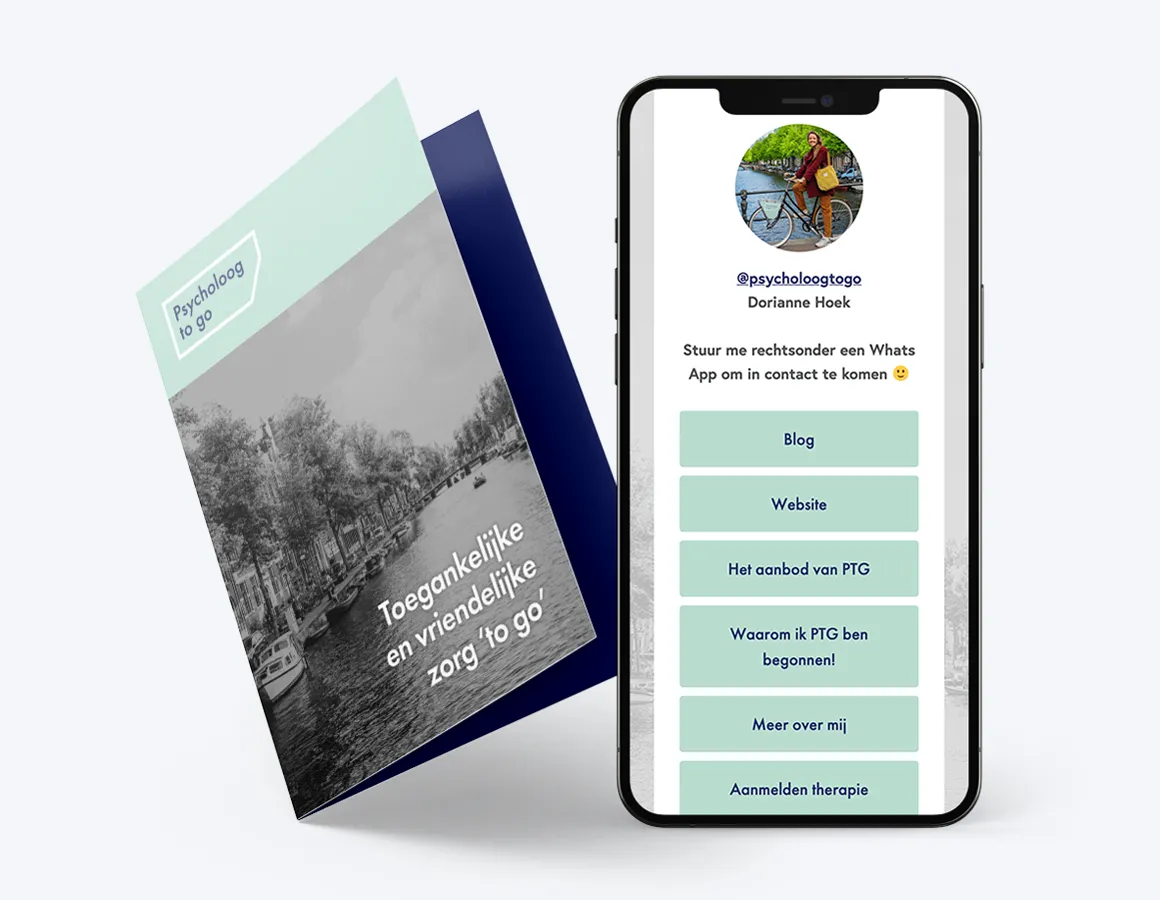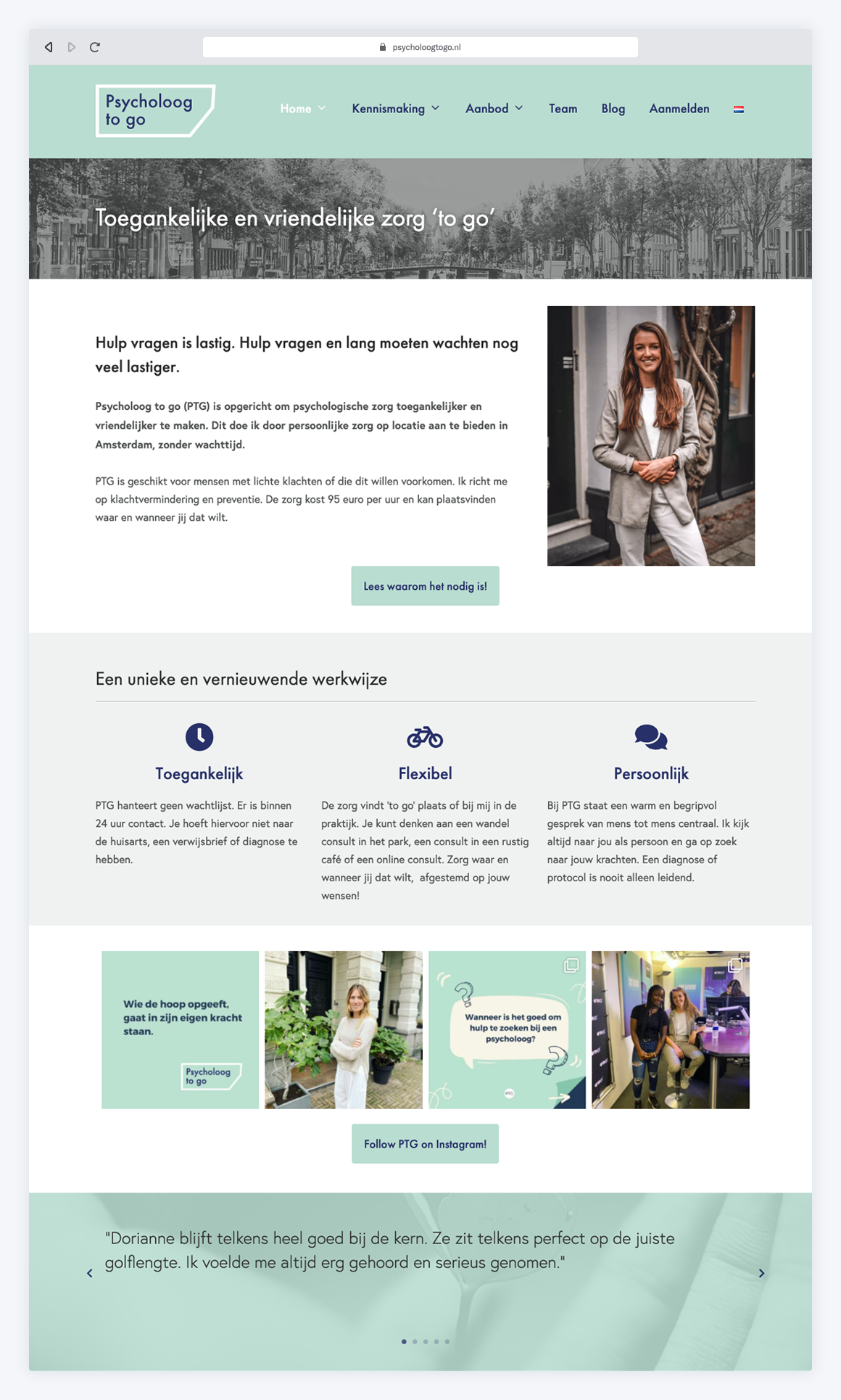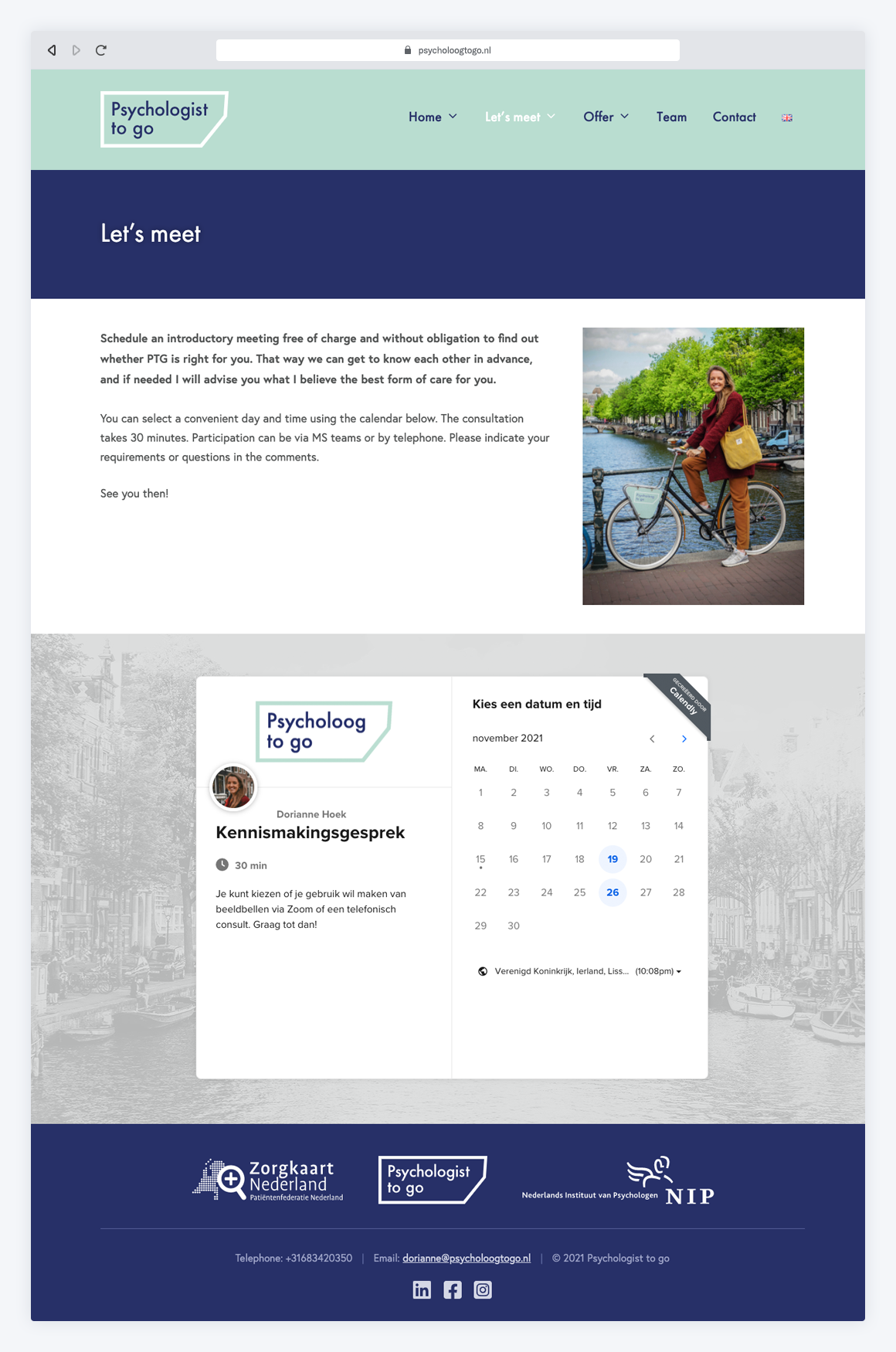 Helping psychology to be more accessible.
Psychologist to go, a psychology practice in Amsterdam, had outgrown their homemade website and needed a refresh that truly reflected their business and its values.
The site needed to serve multiple purposes. Psychologist to go wanted to bring life to their blog with easier posting and updating. The journey from introduction to booking a consultation needed to be reworked and streamlined. All while welcoming and reassuring the many visitors who were exploring psychologists for the first time.
We worked with PTG to create a website that showcases the personal approach, elegantly introduces a range of services, and makes booking an appointment simple – in both English and Dutch.
The website has been well received by existing clients and an improvement in local search performance has led to a measurable increase in new appointments.
Psychologist to go say:
"Mantra helped me take my website to a more professional level. The team are very friendly, easy to work with, respond quickly and genuinely cared for my preferences. Even when the job was finished they helped me with small questions about the website."
– Dorianne Hoek, Psychologist to go